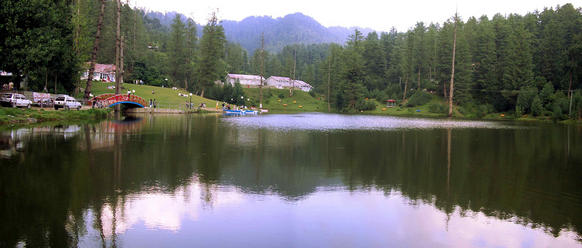 Rawlakot, the district headquarter is situated in the heart of district Pounch.It is a saucer-shaped valley which is also known as "Pearl Valley" due to its natural beauty. Rawlakot is at a distance of 76 kilometers from Kohalla, which is a place near capital of Azad Kashmir Muzaffrabad. It is linked with Rawalpindi/Islamabad via Azad Pattan and Dhalkot. Construction of Guoien Nullah road between Rawlakot and Azad pattan has reduced the distance and journey time. During summer place is full of green grass and beautiful flowers including many kinds of roses. The town has bazaars and markets where all the basic commodities and necessities of life.
Suburbs
Surrounding villages of Rawalakot are Pachiot, Chirooti, Baghina, Datote, Barien, Ballari, Argali, Paniola, Zairat, Kharian, Laghirat, Singola Awanabad, Thorar, Mong, Androte, Rehara, Hurna Maira, Kottera, Barian Pothi, Khayi Gala, Kharick, Rairbun, Topa Soon , Kaimon, Titrot, Motialmara, Trardewan, Chaire, Chapanidahar, Chuck, Tranni, Dahmni, Parat, Pothi Bala/Makwalan, Kharek, Pakgali,Paniola , Banakha, Khayt Chrian, Mohri Farman Shah, Cheahr, Chak, Dreak, Banjosa, Hussainkot, Hurnamaira Thorar, Rehara, Bangoin, Jandala, Timrot, Jehlary and Thala Tain, Pachiot,Harrola , Bhagiana,Bangaion,Shoukat abad , Nailyaan,Kheeryan,Tolipir. Bagh district lies to the north and Sudhnuti district lies to the south of Rawalakot.
 Area
Its total area is 1,010 km square (390 square mile). It has 3 towns and 21 union councils.
 Demography
Rawalakot and its surrounding areas have a population of over 500,000. Its Population includes(Mir,Butt), Awans, Abbasis, Kianis, Syeds  Gardezis, MUGHAL (Douli, Mirza, Baig, chughtai & Hotil or HOTI largest Mughal tribe in UC BANGUIN and many others. There is also a significant number of people from other regions who live in Rawalakot for sake of employment in the government sector.
 Economy
Subsistence level farming for corn and wheat is conducted in and around Rawalakot. Some level of vegetable farming including tomatoes and Spinach are grown as well. The largest industry for Rawalakot is the harvesting of Poplar trees, which are harvested and transported to Pakistan for manufacture of sporting goods.
Government employment is a major sector for employment, however, a large section of the Population is dependent upon remittances from over seas workers who send money to their relative in Azad Kashmir.
Due to lack of opportunity, most citizens of Poonch, including Rawalakot are looking for ways to get employment in other countries
 Living style, Food and language
People of rawalakot are considered as hard-working and physically strong as in villages people live upon farming so their body complextion which is fair and physical strength is generally adopted to tough climatic and geographical area(i-e hilly).
In surronding areas and villages of rawalakot people mainly rely on their own production of vegetables or they bring up and hunt down animals for food. Their famous or favorite food are (saag with makai, gushtabey (kind of koftay) etc.
They generally speak hindku and Kashmiri and in village's people live on basis of joint family system but in city people are maintaining standarad of living by acquiring all basic necessities of life.
 Clothing
Clothing in rawalakot depends upon seasonal and climate changes. During summers people generally wear cotton clothes but when there are rain showers light woolens are used as this area is not much hot during summers which will be told below in detail.
While during winter heavy woolens, shawls and woolen caps are used due to heavy snow falls and chilling cold. People in villages does not have heaters so they generally use burn woods to in houses or use (angheeti) to keep their rooms warm.
Weather
Weather of Rawlakot is quite erratic. However the climate of Rawlakot can be divided into four seasons namely spring, summer, autumn and winter.
 Spring
The spring season starts in March and lasts up to early May. Climatic conditions of in summers are not very much hot. Brief showers, light winds and blossoming flowers characterize this season. Druing this season whole Rawalakot is covered with greenery.
 Summer
Starting from May summer season extends up to end of august. As mentioned earlier the climatic conditions are not quite hot. People even use to wear light woolens during summers. It has always been the most important place for tourists during summers.
 Autumn
Autumn starts in September. The whole region use to be covered with gold hues which turn into russet and eventually to red. Season lasts till late November and after that serious need of heavy woolen starts.
 Winter
Winter stretches from December till March. And throughout this season whole region is covered with snow which gives a view of paradise.
 Importance due to tourism
Rawalakot has great importance for tourists because of its natural beauty, climate.
Locations that are of key importance of this pearl valley are:
 Banjosa
It is situated at a distance of 19 km from rawalakot city. It is located in tehsil Hajira, district Poonch (AK).It is a planned tourist area. Banjosa is a beautiful lake surrounded by green mountains offering an awesome view to tourists. A few rest houses are constructed in surroundings of lake. Weather is pleasant in summer with occasional snow fall in winter.
 Toli Pir
It is located on Toli Pir road at a distance of 40km from Rawalakot city.
Toli Pir is considered as the most beautiful and attractive point in Rawalakot. It is the origin point of three different mountainous ridges. There are some old remains of Mazar at the highest top of Toli Pir. Weather is pleasant in summer with heavy snowfall during winters.
 Poonch River
It is located on Hajira-Kotli road, at a distance of 40 km from rawalakot city.
It is at elevation of 886m above sea level. The water passage is quite long and wide at locations. Weather is pleasant in summers and cold during winters.
 Tatta pani
It is located on hajira road at a distance of 45 km from rawalakot city. Tatta pani is famous for its Hot water springs coming out of ground that falls in river poonch and this place is named after these hot water springs (tatta in Punjabi means hot). These are sulfur water springs with extremely high water temperature however existing hot water baths were destroyed during flood in river poonch. Here weather is hot in summers but cold during winters.
Rawalakot is considered as the pearl of Kashmir which itself is known as "heaven on earth". It carries extreme natural beauty .it does not have rich culture but it is mainly renowned for its natural beauty and tourism. People at villages are generally poor and increased numbers of tourists are one source of their employment and source of income.