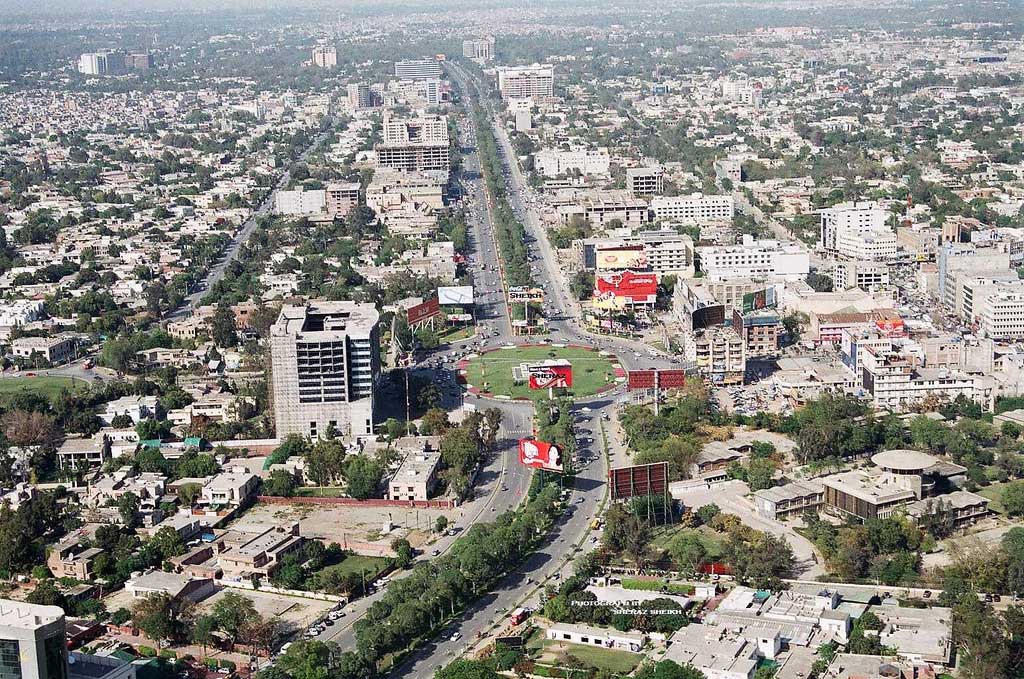 The geographical area of Lahore that will be discussed in this assignment with respect to its cultural auspices is primarily considered to be the down town of Lahore. It comprises of places like Mazang, Ichra, Rehman Pura, Old Muslim Town, Samanabad and Chuburji. Primarily the people of this particular part of Lahore have been living over here for centuries they are called considered as being the true Lahoris and the population of immigrants from India is minute. These people have a very strong connection to the living style of the typical conservative Lahoris who are very firm in terms of the cultural norms that their fore fathers have set in place. The major influence upon the culture of the people of this part of Lahore is because of Sikhism, though the majority of the people are Muslims and follow the Islamic rules quite (specifically in terms of the typical form of worshipping) diligently however the daily life matters are very much influenced by the Sikh culture as well. Now let us consider a number of factors that some way or the other influence the culture or are actually the part of the culture of the concerned area of Lahore:-
Socio-Economic Condition
Primarily the people whole live in this particular part of Lahore are not quite well off economically on the whole. Most of the people belong to lower middle class where as there are a few households that lie under the category of middle and upper middle class. This particular factor has a very strong influence upon the living standard of these people including things like; food, education, dress-up, festivals and overall house hold setting.
Food
The kind of food which is consumed by the people of this part of Lahore reflects the typical Lahori taste. On weekends people love to eat dishes like; Paye, Naan Chanay, Halwa Poori, Saag and Paratha and Nihari as a part of their breakfast while lassi is the ultimate compliment to all the mentioned dishes. For lunch they usually like to eat; Karahi, Biryani, Pulao, Korma and keema. For the dinner until and unless there is a special occasion people usually extend the menu of lunch however in case guests are invited on a feast then they are entertained with Chargha, Korma, Kebabs, Fried Fish, Taka-Tak (Keema cooked in a musical fashion) BBQ, Rice and sweet dishes like; Kheer, Firni, Falooda, Sawaiyaan or Halwa. The snacks primarily consist of things like; Pathooray, Dahi Bhallay, Gol Gappay, Channa Chat and Fruit Chat.
Education and Occupation
The majority of people do not usually go beyond Matriculation or sometimes intermediate level. However there are a few people who opt for advanced level education and go into high end professions. The major occupation of these people are businesses on a small scale including; Merchandise, Retail, Food, Local Transportation and even small scale construction contractors.
Apparel
The dressing up pattern is primarily influenced by Islamic provisions as well as the typical Punjabi culture. Male segments prefer to wear Shalwar Kameez with Chappal under normal circumstances however during a special occasion like Wedding or Eid or any other festive celebration they prefer to wear Waist Coat upon the Kameez, the younger generation these days is being inclined towards the contemporary western dress up that is; Trousers and T-shirt and during festive occasion they might wear Pant-Coat. The female segment primarily prefers to wear Shalwar Kameez along with typical Chappals when it comes to festive events they get their apparel quite fancied with the inclusion of glittery and flashy components. On the whole the component of decency is well taken care of.
Festivals
The typical festivals of this part of Lahore are pretty much the same as that of entire Lahore or even entire Pakistan. People (specifically Muslims) celebrate both Eids and the month of Ramadan in a very warm manner along with some other religious days like; Shab e Mairaj and Shab e Barat as well. They usually decorate their houses also the entire street with light bulbs and colorful flags. They visit their relatives and neighbors alike in a very warm manner which includes the exchange of gifts and best wishes.
Routine life dealings and interactions
People in this part of Lahore are usually quite close to each other. They meet and greet each other and visit houses on daily basis and keep a good know how of each other. People are quite welcoming and treat each other in a joyous manner. Almost each and every person within a street or a block knows each other and is quite well aware of each other's daily life activities. Neighbors exchange dishes among each other on daily basis. On the whole this particular society inculcates a lot of cohesiveness and keeps on considering the daily life matters in a collective manner, no body lives in isolation the entire "Mohalla" is like a big family. One of the major factors which contribute towards such a cohesiveness is the fact that most of the neighbors are close relatives of each other.
Markets
The markets of this area have to offer a diverse set of commodities. Primarily the major markets of this part are; Ichra, Yateem Khana, Chuburji Market, Saman Abad Market, Aabpara Market and also Abdid Market. The products being offered in these markets range from Garments to electronics and daily household necessities. Primarily these markets offer products in comparatively affordable prices considering the socio-economic class of the surrounding households however there are a few markets like Abid Market or Ichra Market which offer high end products as well which are purchased by people belonging to the upper classes of Lahore.
Psychographics
People living in these areas are emotionally quite sensitive. Quite a many times they do not consider rationality and objectivity in decision making and entirely make decisions upon emotional basis. They are highly friendly and warm and at the same time quite stringent when it comes to disputable issues. They might keep grudges and might forgive the opponent, it entirely depends upon their emotional state.
Family System
The joint family system is quite prevalent in these areas and people have been living in the same house along with their parents, grandparents and siblings and grand children for decades in the very same house or even a separate house has the walls coinciding with a central unit where parents live.