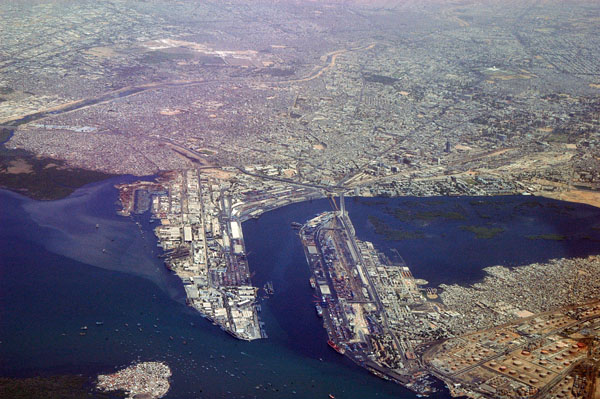 "The only thing constant in the world is Change". It is a statement I have long heard but it seems very believable when I see the culture of Karachi today, which is quite different from what I have heard about from my parents. So in this paper, I will discuss the culture of Karachi as I have experienced it. My focus will be on various aspects of the society including the economic and security conditions of Karachi because they have a very deep impact on the culture.
Communities
Karachi is a mixture of numerous communities, all living with their distinct identity. To name the major communities, there are Urdu speaking, Memon, Makrani, Agha Khani, Hazara, Hindu, Christian, Parsi, Bohri, Pashtun, Punjabi, Balochi, Behari, Bangali and Sindhi. There are some areas where specific communities are concentrated so in those areas you might see a prominent culture of that particular community there. For example, Makrani in Lyari, Urdu speaking in Shah Faisal, Memon in Bolton Market and Agha Khani in Garden. These communities add the hint of their own cultures, rituals and occasions into the overall culture of Karachi.
Food
Karachi is famous all over Pakistan for its colorful cuisines, served with particular complimentary items. For example, Haleem is considered incomplete in Karachi without the typical garnishing of fried onions, thin sliced ginger and coriander. All over Karachi, there is some place famous for some particular dish. For example, Dhoraji market for Gola Ganda, Burns Road for Nihari, Rabri and Haleem, Hasan Square for Sajji and BBQ, and Khadda Market for its Roll Paratha. Not only Pakistani, but cuisines of all types are loved in Karachi. Karachi is known all over the world for having the most numbers of famous fast food outlets. For example, there are twenty-two branches of KFC only in Karachi. Other major players include Pizza Hut and McDonalds. So the food culture of Karachi is mainly about "Desi" food but other cuisines are well loved. The people of Karachi love to eat, they literally consider it a way of partying. The food places are open till late nights and then open again early in the morning. There are many places which stay open 24 hours, especially the ones in Khadda Market. There are also specific dishes within sub-cultures, such as the foods of Memon community including Pav Bhaji, Khatta Aloo, and Lasaniya Batata and Gathiya. Karachi is the "Paan-Central" of Pakistan and every Karachi-ite has tasted it, some are habitual and some enjoy it occasionally. The trend of Sheesha bars is also quite prevailent now, especially among the youth. The Karachi-ites carry this love for food with them to wherever they go.
Clothes
Karachi is undoubtedly the fashion capital in Pakistan. In true sense, fashion trends begin from Karachi and travel to the rest of Pakistan. The biggest names in Pakistan fashion industry are based here. The common dressing for men and women is shalwar kameez. A very large number of youth wears western clothes like jeans & T-shirts for both genders and long skirts for girls. There was a time when the majority wore traditional clothes but today a very large part of population wears western clothes. One will see the most orthodox dressing sense in Karachi walking right next to the most modern sense. In areas such as Defence and Zamzama, majority walks around wearing big brands, sleeve-less and capris, lose and lowered jeans. On the other hand, in areas like Shah Faisal and Saddar, the majority wears covering clothes. In my opinion, the dressing sense depends majorly on the income level. For the higher income class, wearing western, branded clothes and following unusual dressing styles is a way of making style statement and showing their status. On the other hand, the middle and lower class wear clothes of similar style even with the difference in fabric quality.
Sports
Karachi is overflowing with the talent and passion for sports. The best players of football, cricket, and snooker live in Karachi. Other than these, Karachi is also famous for car racing and stunts. According to international coaches, Lyari has the utmost football talent, which is unfortunately not being groomed by the Pakistani Sports Board and Pakistan Football Federation. The biggest academies of cricket are in Karachi, such as Rashid Latif Cricket Academy, Zaheer Abbas Cricket Academy for Women and Pakistan Cricket Academy. Sports are popular in both men and women.
Entertainment
There is a reason why Karachi is said to be city that never sleeps and the city of lights. There are so many forms of entertainment in Karachi that the Karach-ites find it hard to adjust anywhere else in Pakistan. It is the most entertaining city in Pakistan till date. There are the Clifton, Manora and Hawksbay beaches. There are luxurious malls like Dolmen, Forum, Millenium and Pak Towers. There are many cinemas like Atrium and Cineplex that offer high quality movie viewing experience. Port grand is the newest addition to the list of entertainment points in Karachi and truly the most luxurious one yet. Food is the biggest entertainment in Karachi as discussed above. There is a deep passion for sports, including bowling, car racing and ice-skating. There are many water parks built on the superhighway. There is a very deep need for entertainment for the people of Karachi, everyone finds some sort of entertainment depending on their affordability. They keep looking for entertaining themselves and cannot compare Karachi to any other city of Pakistan in this regard. To avail every opportunity of enjoyment and fun is the most prominent part of Karachi's culture since the very beginning.
Languages
The main language of Karachi is Urdu but since there are so many communities living in Karachi, there is a difference in accents and the pronunciation of some words has been transformed over time. English is widely spoken and understood in Karachi and many words of English are used very commonly while speaking Urdu. Unfortunately, this has lead to the death of many words of Urdu. Other languages spoken in Karachi include Sindhi, Punjabi, Pashto, Gujrati, Balochi, Makrani, Serayki and Bangali.
Economy
Karachi is the business hub of Pakistan. It is the biggest market for all types of goods and services and the largest contributor in the GDP of Pakistan. The headquarters of many big companies reside here, such as Mobilink, Geo TV, ARY Digital and Habib Bank Limited. This inculcates business capabilities deep in the culture. Karachi-ites are very street-smart and understand business tactics well.  But even with such capacities, there is deep-rooted corruption and unemployment in Karachi which has forced many to opt for illegal means for fulfilling these needs such as bribery, theft and fraud.
Security Issues
There was a time when Karachi was considered a safe and peaceful place. But since the past decade, Karachi has seen the worst of terrorist attacks. It has impacted the public very negatively; they simply don't feel safe anymore. To pass one day without becoming a terrorism victim is a true blessing for any Karachi-ite. But the best part is, even with this level of political unrest and terrorism prevailing in Karachi and lack of support from government, the spirit of people Karachi has not died. Yet, they still know how to live! And that is what makes Karachi different from every other city in Pakistan. It is the city that never gave up hope, the city that never stopped breathing, the city that continued to move ahead.