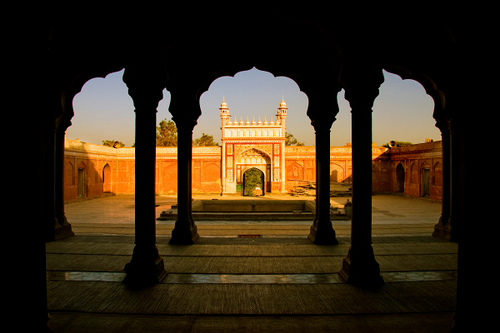 Chiniot is situated in centre of Punjab province on bank of river Punjab in Faislabad division. Boundaries are attached with Faisalabad, Jhang, Hafizabad and Sargodha. Chiniot was Tehsil of district Jhang and it was declared a separate district in February 2009. Chiniot is further divided in two Tehsil's named as Bhuwana and Lalian. According to different sources, history of this city begins before capturing Multan by Mohammad Bin Qasim. Different castes of people from different schools of thoughts are living there. Chiniot is famous in all over world due to handicraft and carving on wooden utensils. Culture of this specific area is not much different from culture of Punjab province. Some individuals playing their roles in politics of Chiniot.
History
As far as history of Chiniot is concerned, there is not any mutual consensus on history but many people think that Chiniot was situated when Mohammad Bin Qasim captured Sindh and Multan. Some people also tell that there was a Raja who ruled over subcontinent and he has only one daughter named Chuni-Wut. Chuni left her father's kingdom as her father was not allowing her to marry with his loved one. Some people also said Chuni didn't left her father but she came here for hunting and she lost in forest, and she went to bank of river and decided to live there. She made her decision by getting inspired from natural beauty. There was a thick forest along river and hills. At that time the name of this area was Jhand, a Punjabi word which means thick forest. Jhand was spread from Sargodha to Multan. In era of Mughal emperor's forest was cultivated in order to utilize land for agricultural purposes. Now name of Jhang is also derived from Jhand. In the archives, Chiniot city was established by Nawab Asad-Ullah Thaheem who was a resident of area. Nawab Asad-Ullah Thaheem was finance minister of king Jahangeer which was Mughal emperor. Nawab established this city by starting construction of Badshahi Masjid in Chiniot when Jahangeer started construction of Badshahi Masjid in Lahore on same pattern and design with same stone and marble.
In Chiniot there are graves of some companions of Hazart Muhammad (Peace Be Upon Him) which means people are living there when Islam is start to spreading in subcontinent. There are also some sings found on the hills in regard of Buddhist school of thought as they constructed institutions for education in territory of Taxlia. Some four or five Mandirs are also there which shows that significant number of Hindus was living there before independence of Pakistan. Some shrines of Muslim Sufi's are also there on the bank of river.
Chiniot is too much old city as main roads and streets are too much thin, still too many old houses which were built on old patterns are still there. These houses are often called Khatrion Key Ghar, this is a Punjabi word which means houses if Hindus.
Culture
Culture of Chiniot is same like culture of Punjab. Current population of Chiniot is round about 0.5 million. Around 40% of the population lives in the city while rest is living in villages. Chiniot city is divided in less than fifteen Mohallas and famous Mohallas are Raje Wali, Qaiziaan, Aali, Hussainabad, Usmanabad and etc. Different castes of people are living in different Mohallas. As far as religious school of thought is concerned around 35% to 40% population belongs to Fiqa e Jafria and the same percentage of population is divided in different schools of thoughts. A place which is called Chenab Nagar which is also known as Rabwah is dominated by Ahmedi's school of thought. Ahmedi people are followers of Mirza Ghulam Ahmed Qadiani. People belong to this group were declared as non Muslims by the constitution of Pakistan 1973.
Most of the people living in city are doing their own business and some of them are doing jobs in different sectors. Most of the business is related to furniture. Chiniot is famous for its furniture in all over Pakistan as well as in other countries. People have their own workshops where they made furniture. There is at least one shop or workshop of furniture in each and every street and one man in every 10 mans are making furniture. There is very highly skilled labor which is making beautiful carving on furniture items. Furniture of Chiniot is only famous for two things or specifications which are durability and carving on furniture items.
People living in city have same background but few of them are Urdu speaking, but all have same norms and values. They are very social and very much nice to others. They give too much regard to guests. They often share their special dishes and food with their neighbors. People like to eat spicy food and their favorite food is Baryani. About each and every family cooks rice or Baryani on every Friday because Friday is off for most of them especially for workers of furniture markets. Their other favorite dish or recipe is Chiniot Kuna, Chinioti Kuna is made up of beef or mutton which is cooked in mud pot under soil. They mix each and every ingredient of recipe in Kuna which is a pot made up of mud, then they sealed the Kuna with flour as steam didn't come out, then they place that Kuna on fire under soil. This item of food is famous in all over Pakistan and people often visit Chiniot from other cities to have or enjoy Chiniott Kuna.
Literacy rate of Chiniot city is comparatively high as compared to villages. There are too many schools, government schools along with private schools are contributing in education sector. The education over there is comparatively inexpensive from other cities. About 98% kids is school going in city. There are more than 20 high schools including private schools but Chiniot have only one degree college which is Govt. Islamia Degree College Chiniot which didn't cater and fulfill the needs of students. Students went to other cities for higher education and most of them go to Faisalabad for short distance. Now last year construction of fifth campus of one of the top ranked university in Pakistan has been started.
Villages are of two types according to size and population. One type is known as Chak and other type is known as Khoo, Tehain. Khoo and Tehain are purely Punjabi terms which mean small village which has less than 100 houses while on the other hand Chak refers to those villages which have more than 100 houses. Each and every small village has its own name while Chaks are known from their specific numbers.
Occupation of villagers is totally related to agriculture and live stock. Main crops which are cultivated in Chiniot are rice, wheat, sugarcane, peas, vegetables, potato, seasonal vegetables and corn. Land of Chiniot is very fertilize for agriculture purpose. Farmers irrigated their crops by two means, one is from canals and other is from tube wells. There are different social classes are living in village one is the rich and wealthy agriculturist. Rich people employed other for work and give them yearly wages and fulfill their all basic needs.
Literacy rate of villages are very low but this rate is increasing day by day. Most of the kids went to primary school of village. Kids of rich farmers went to school of cities daily. From the last 10 years, villagers are too much focused on education. About each and farmer rather he affords or not but he send his kids to city for schooling and then send them to other cities like Lahore and Fasialabad for higher education.
People living in villages are very simple and hostilities. They not only regard their guests very much but also give very much respect to strangers as well.  They worked all the day in their fields and in evening they sit together on Dera and discuss their matters related to society, agriculture and economics. They often discuss the current situation of country and also give comments on efficiency of government. They discuss politics of different political leaders as well.  They celebrated each and every event with full zeal and zest and also become part and share their happiness and sorrows with others. They celebrated their marriages with full zeal and zest and zest and their marriage event were remains celebrate for one week long.
Villagers are very simple and down to earth people. They are also attached with their religion. They use natural things and items in their food. They also share their foods and special dishes with other relatives. They remain fully aware to their relatives and help other on each and every problem rather it can be financial problem.